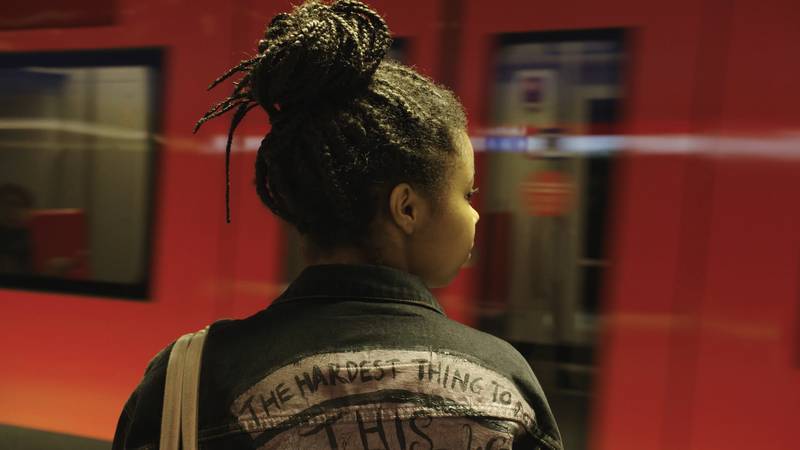 Minou Norouzi is a filmmaker, film curator and film scholar based in London and Helsinki.
It is the stuff of legend that one famed Italian dictator, no other than Mussolini himself, invented the film festival by initiating the first such gathering on the Lido of Venice in 1936. Culture, politics, and economic interests have continued their film festival dance ever since. A good film, writes Gideon Bachman in 1976 in an article titled "Confessions of a Festival Goer", has "little chance to go beyond festival presentations, unless it contains the magic ingredient, the film alchemist's dream potential: saleability. And quality, of course, doesn't guarantee saleability". 1 For this reason, I too must confess to being an avid film festival goer. Good films are hard to come by since most films made annually and worldwide never land up in cinemas, on television screens or the dominant streaming services. Therefore, film festivals are where we'd all do well to stock up on cultural, political, and intellectual nourishment. If that seems 'too serious' a pursuit, consider that the art of film festival programming is to provide such nourishment whilst also presenting content that holds the attention and interest of an audience, otherwise known as 'entertainment value'. Cinema and pleasure enjoy a longstanding bond. And so, I must confess to being bonded to the cinema and documentary films in particular. What follows are the reflections of a self-confessed documentary junkie on documentary films that caught my attention and which screen at the 35th Helsinki International Film Festival, Love & Anarchy, taking place from September 15 to 25, 2022.
The first thing to say about the value of documentaries, and about the Love & Anarchy festival selection that follows is that they tend to be about people, and they tend to articulate the possibilities of a changing world. Against all odds, even the faintest possibility of 'a world', or rather 'worlds' that are transforming, can inspire hope. Indeed, documentaries trade in hope, and although hope can be a risky investment, it is a necessary one. For Isabelle Stengers, known for her work in the philosophy of science, the "adventure of hope" is a creative enterprise, putting into balance the valid reasons for despair. Hope she says is "the difference between probability and possibility". 2
In Rookies (France, 2022), co-directed by Thierry Demaizière and Alban Teurlai, dynamic camera work and an original soundtrack capture the daily lives of a gorgeous group of young people on the brink of adulthood as they train at a high-profile dance school in Paris normally reserved for the privileged. Among the 'misfits', the racially, socially and economically stratified 'Others' is Charlotte. Charlotte feels her identity isn't her own. This is because she was adopted and given a date of birth by the French authorities based on her appearance. Another gorgeous misfit introduces the ambience of his childhood and the caregiving he received by declaring: "Let's just say, I know the taste of knuckles". Many describe existing in isolated bubbles, being loners, introverts, and how their dance training lifts them out of their respective silences. They describe their dance practice as a means to distance themselves from their social realities; a disappearing self that no longer questions the world.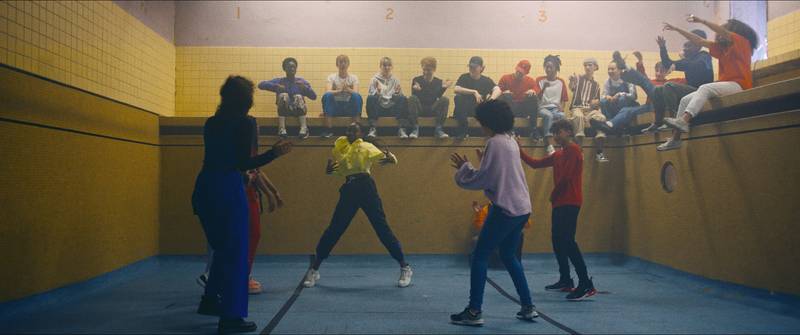 Rage about the social, racial or economic injustices they experience is here 'written' into movement and cinematic lyricism. Dance and movement become a means to tell stories, stories of abandonment, of abuse. Yet, these weighty topics are handled with care for the dignity of others. We don't hear of the specifics. Instead, we witness the young dancers articulate their defiant aliveness through improvised movements captured by observational footage of rehearsals, dance lessons and individual coaching sessions. Watching Rookies, I learnt that cross-gender battles in Hip Hop are common. Even though Hip Hop is a dude's world where few women compete, when they do, it is with equal levels of "dude-ness", as one young woman puts it. Many are "ballsier" than their male peers. Melissa believes their generation will "shut the guys up", and I wholeheartedly believe in her and her generation to do just that.
Over in Helsinki, too, a young, mixed-race Finnish poet, Laura Eklund Nhaga, transforms rage about racial injustice into life-affirming actions. Kansanvalta / Power of the People (Finland, 2022), directed by Mervi Enquist, follows Laura's journey. A determined woman, Laura feels there is nothing in Finland for her. She goes off to study at Warwick University in Britain, an 'elite' institution that Laura experiences as "diverse" even though it is predominantly a white environment. Laura speaks of the difference between experiencing racism in a place that is meant to be one's home, versus experiencing racism in a place that isn't. At home, it's a harder blow.
In Finland, racism is presumed to be an American problem. Travelling to the US, Laura visits community leaders and activists to explore issues around racism, neighbourhood policing and gun violence, gathering strategic takeaways to expand her horizons. Kansanvalta / Power of the People is a film driven by Laura's clear-sighted and future-oriented activist strategies to bring Finland and its race relations into the 21st century. It is, too, driven by Laura's performance poetry that declares itself aligned yet self-supporting from the outset: "I won't make my sufferage entertaining".
Though Laura may not project hopefulness regarding her future in Finland, Finland, I believe, can draw hope for its future with Laura Eklund Nhaga in it.
Rage again crops up as a theme in the music documentary titled Sirens (USA/Lebanon, 2022) by Moroccan-American director Rita Baghdadi. The film premiered at the Sundance film festival and was described as an instant audience favourite. 3 It charts the highs and lows of the only all-female metal band in Lebanon, a country marred by war, instability, and unemployment. It is a "dog-eat-dog world in which there is no future," as Lila, one of the band leaders, puts it.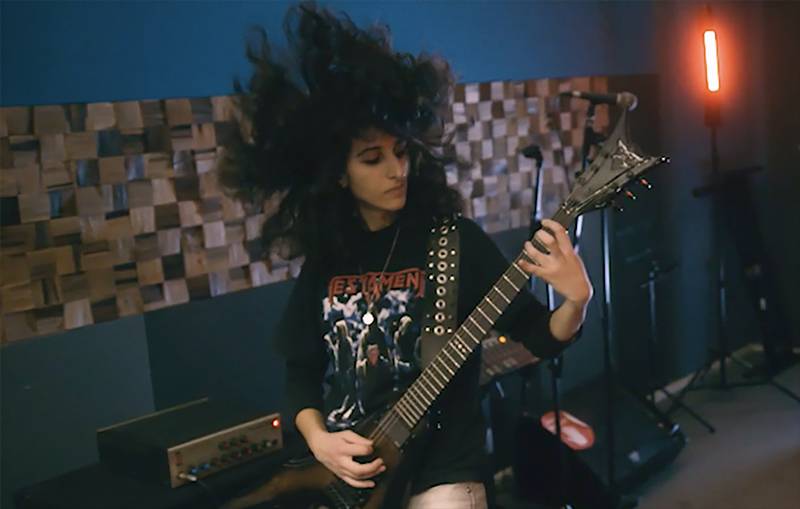 Though surely a gift from the festival programmers intended specifically for Finnish metalheads, viewers need not be fans of thrash metal to enjoy this film. Subtly interwoven are narrative strands relating to intergenerational rife about settling down, rife between band members about creative control, and the challenges of queer love that is kept hidden. All this plays out against the backdrop of the country's political turmoil. At a press conference about freedom of expression in Lebanon, we hear: "If we don't protect our right to sing today, we will surely lose our right to speak tomorrow." There is humour, too, for example, in a scene where a mentor reminds the band of their limited chances of success due to belonging to the '1%' in the SWANA region who appreciate thrash metal. Even watching them perform an afternoon set at the UK's famed Glastonbury music festival in a field barren of vegetation and people, one can't help but feel alert to the possibilities of a progressive future for these thrash-metalling women of colour set the tone.
In the festival's Spotlight section is the impressive and thought-provoking Seek Bromance (Finland, 2022), directed by Finnish-Egyptian artist and performer Samira Elagoz in collaboration with Cade Moga. Awarded the prestigious Silver Lion at the Venice Film Festival, the film offers complexity in both its form and content. Seek Bromance is a hybrid of video diary, essay film and live performance.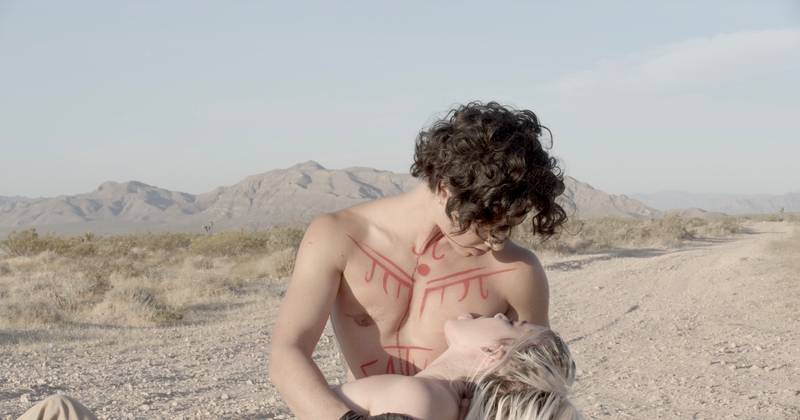 Shot during the Covid-19 lockdown, the film charts Elagoz's troubled romance with Moga, a trans man living in California, while Elagoz himself transitions as transmasculine, with Moga's guidance. Sharing physical and emotional vulnerabilities with one another and with the camera, the pair navigate the difficult journey of emotionally deconstructing and physically reconstructing themselves in relation to all things presumed masculine. Moga and Elagoz are unsure of the characteristics of masculinity, and they put their uncertainty about masculinity as a mode of being under continual scrutiny. What is certain is that they are, in Elagoz's words, "both chest-scarred" by their fathers, living life as a performance in this Covid psychodrama. Their difficulty reconciling their pasts as biological women performing hyper-feminine roles with their transgender present is as painful and raw as it is life-affirming. Watching their journey brings home the reality that gender non-conforming people are at this moment at the forefront of the most urgent, the most necessary, the most radical, and I might add, for them, the most dangerous work of critical degendering. This is important work they are doing for all of us. And I believe, it is what will release future generations from the straitjacket that is gender assignment at birth and the wounds of normative identity formation. As the author, poet and comedian Alok Vaid-Menon eloquently put it, considering gender non-conforming people is not about comprehension. It is about compassion: " 'I don't get it' becomes a shield for saying I'm ok with you being exposed to violence." 4 Almost 3 hours long, Seek Bromance provides the opportunity for viewers to reorient themselves towards compassionate spectatorship, and it is not a minute too long.
The dedicated series titled Framing Ukraine adds further currency to the Love & Anarchy programming landscape. It is curated in collaboration with Nataliya Teramae, the Program Director of the Ukrainian Film Days in Helsinki, and two films in the series stand out.
Sirpaleiden talo / A House Made of Splinters (Denmark/Ukraine/Sweden, 2022) by the director and cinematographer Simon Lereng Wilmont and executive produced by Signe Byrge Sørensen is a devastatingly beautiful as well as sensitive, observational documentary about vulnerable children from broken homes, shot in Eastern Ukraine.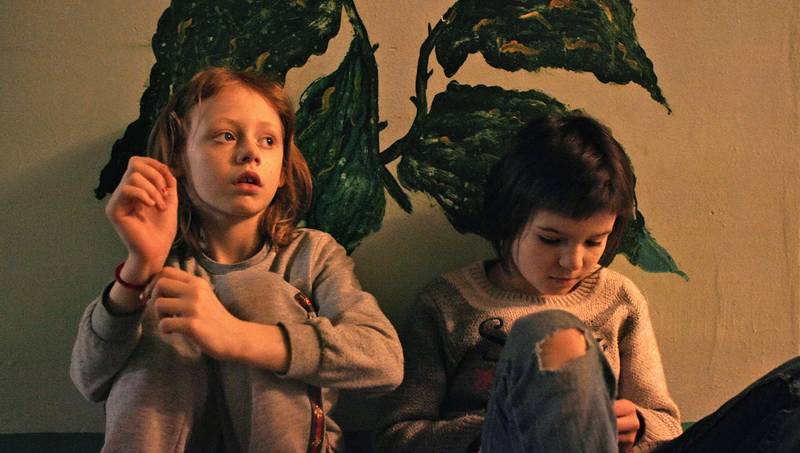 A throw-away dictum that has forever made the rounds 'in the biz', aka the film industry, goes: Don't work with children or animals. But to those with a special gift, by which I mean those with highly developed non-verbal communication skills and possessing revolutionary patience, the unpredictable nature of children and animals proves rewarding, not limiting. Wilmot's tender, non-interventionalist approach manifests in painterly portraits of children taken into care to safeguard them from their families ruptured by war and alcoholism. Awaiting institutional processing, either to an orphanage, to a foster family or released back into the fold of their own families, we see friendships, emotional bonds and solidarities form. We witness them, brave and wise beyond their years, making sense of their realities and forming relationships with their peers where their families have failed them. Take, for example, a scene between two girls negotiating a new bond in a manner akin to a fresh romance, followed by a disco séance in which the future is narrated as the present. Amongst the girls, tensions are rife about whose mom will visit and whose won't. Stories of abandonment are offset in play: tracing the flower stitching in a curtain, caressing, hugging, giggling, and inspecting each other's wounds. The boys too engage with one another in solidarity: shaving each other's heads, taking part in communal tattooing sessions, smoking fags, and making light of their tales of having witnessed violence. From their perspective, the adult world really is preposterous. Viewing this carefully crafted, poetic film, one can't help but wish it were fiction. For one, because knowing these children's realities is hard to bear. But also, because the sublime beauty of the film's images makes apparent the risks involved in soliciting empathy in viewers. The risk is the delusion that merely having witnessed the children's suffering will manifest a different future for them. A subtly placed and intimate voiceover of a woman appears sparingly throughout the film. She describes the orphanage as a "house built of sorrow", where hope still "flickers". Each child, she says, "leaves a mark on the shelter's worn-out walls, on us and on the friends they make here" and "hope dies last." This is also true of the film. The children leave their mark, staying with you long after you've left the cinema.
Mariupolis 2 (Ukraine/Germany/France, 2022) is an exquisitely austere observational documentary which won the Cannes Film Festival jury's Special Award this year. It was filmed as recently as this March by the late Mantas Kvedaravičius, the Lithuanian anthropologist and filmmaker, who was killed by Russian military forces in Mariupolis while gathering the footage with his spouse, Hanna Bilbrova, who completed the film.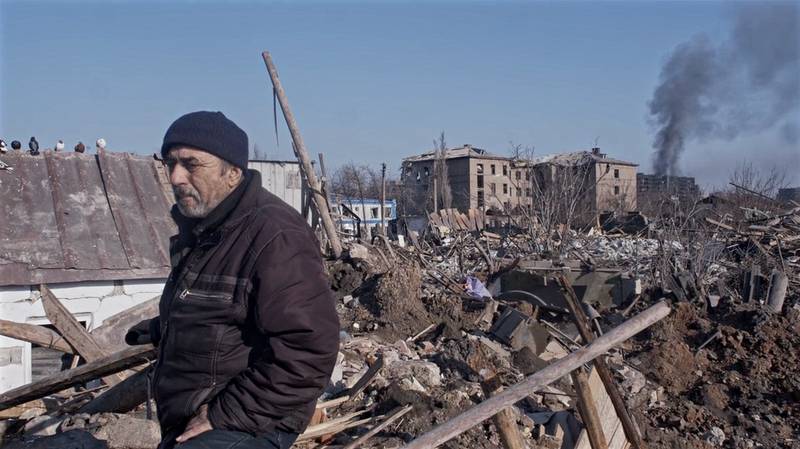 Mariupolis 2 is a visually and affectively raw collection of footage shot in and around a church where Ukrainians are sheltering from the aftermath of the recent Russian invasion, their surroundings in ruins. The days go by as the film does, without any of the dramatic fanfare that usually accompanies films about war and destruction. There is no accompanying music, no dramatic arch, no voice-over or commentary, no experts, no lament. Nonetheless, the film is tense, engulfed as it is in images that document the scarcity of resources, stagnation, and uncertainty of survival. In his production notes, Kvedaravičius wrote: "Do you know what the most incredible thing was about Mariupol? No one feared death, even if people thought they did. Death was already there, and everyone wanted to die a valuable death. People would help each other, even if it meant risking their lives." 5
Perhaps the most striking thing about Mariupolis 2 and about Kvedaravičius and Bilbrova's achievement is that the film traces what is, not what was. The film, the people in it, the situations and Kvedaravičius himself are the evidence of presence before absence. Mariupolis 2 is a document before memory. This is evident in the audio; in the interactions between Kvedaravičius and Bilbrova about what to film next; how a car he doesn't like can be cut out in the edit. It is, too, present in his offer of help when a group of men hesitate to remove a generator because there is a dead body nearby. The trace of presence just before absence also shows up in a sequence showing a floor being swept of debris. In the carefully observed action of sweeping, hope manifests; like, it may be possible to sweep our world back into order. As a viewer, meditating alongside Kvedaravičius' contemplative images, it becomes impossible to avoid the question of who exactly benefits from this war. Then, a sobering explanation from one of the people in the film. Standing in the ruins, boiling potatoes, a man says, "No need to die for the oligarchs […]. It's greed. They are doing it for money, on both sides." The reality is harsher and no doubt more complex. However, when watching Mariupolis 2 and all the above-mentioned films, hope manifests as a clingy companion, and, at this time, one ought to be grateful for hope's clinginess. The thing that documentary films communicate is that, against all odds, in the face of utter devastation and despair, other worlds are possible.