Who we are
Co-Founders & Co-Editors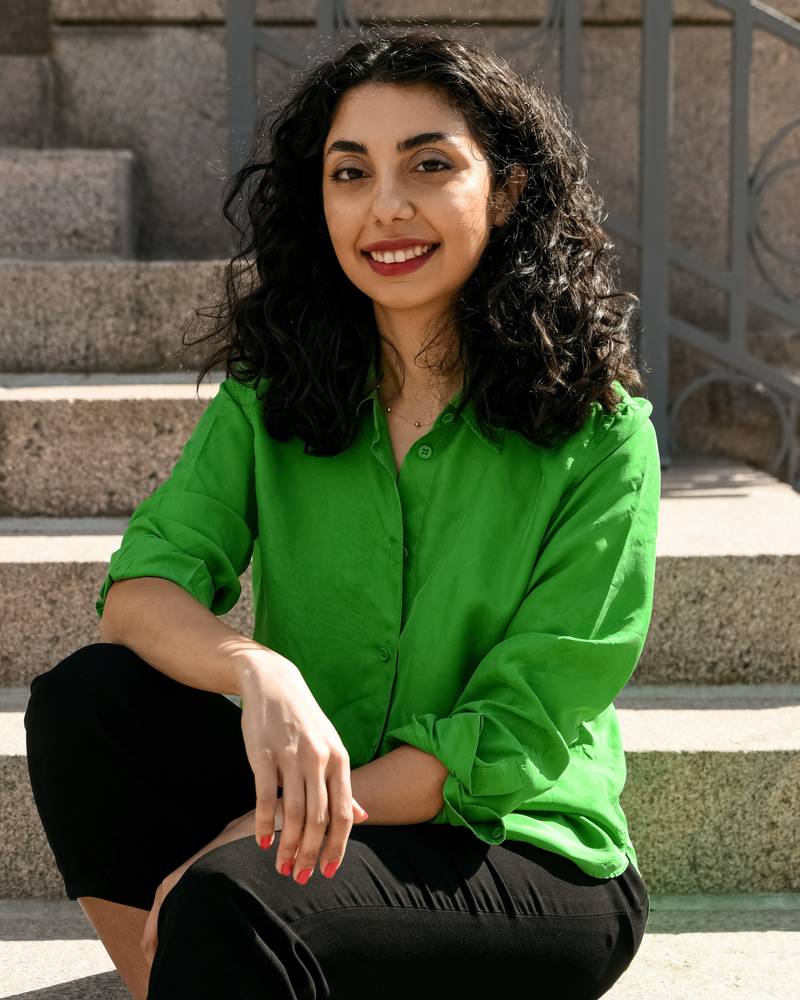 Elham Rahmati
Elham Rahmati (b. 1989, Tehran) is a visual artist and independent curator based in Helsinki. She is the co-founder and co-editor of NO NIIN, an independent online monthly magazine at the cusp of art, criticality, and love. In 2019 and 2020, she worked as the curator and producer of the Academy of Moving People & Images (AMPI), an independent film school in Helsinki. Prior to that, she worked as a curator at Third Space. Elham holds an MA in Visual Arts from the Accademia di Belle Arti di Firenze and an MA in Visual Culture, Curating, & Contemporary Art from Aalto University.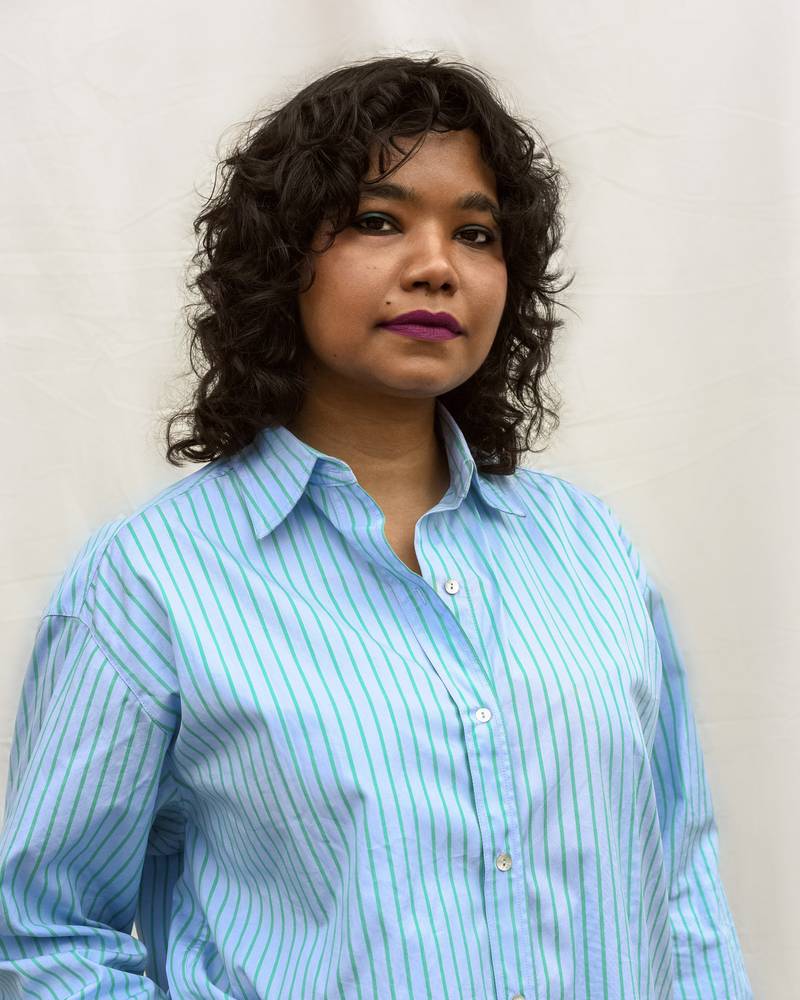 Vidha Saumya
Vidha Saumya (b. 1984, Patna) is an artist-poet. She weaves through notions of exile and utopia in her work, questioning the normatives of aesthetics and socio-political ecologies. She is the co-founder and co-editor of NO NIIN Magazine and a founding member of the Museum of Impossible Forms.
Editing Coordinator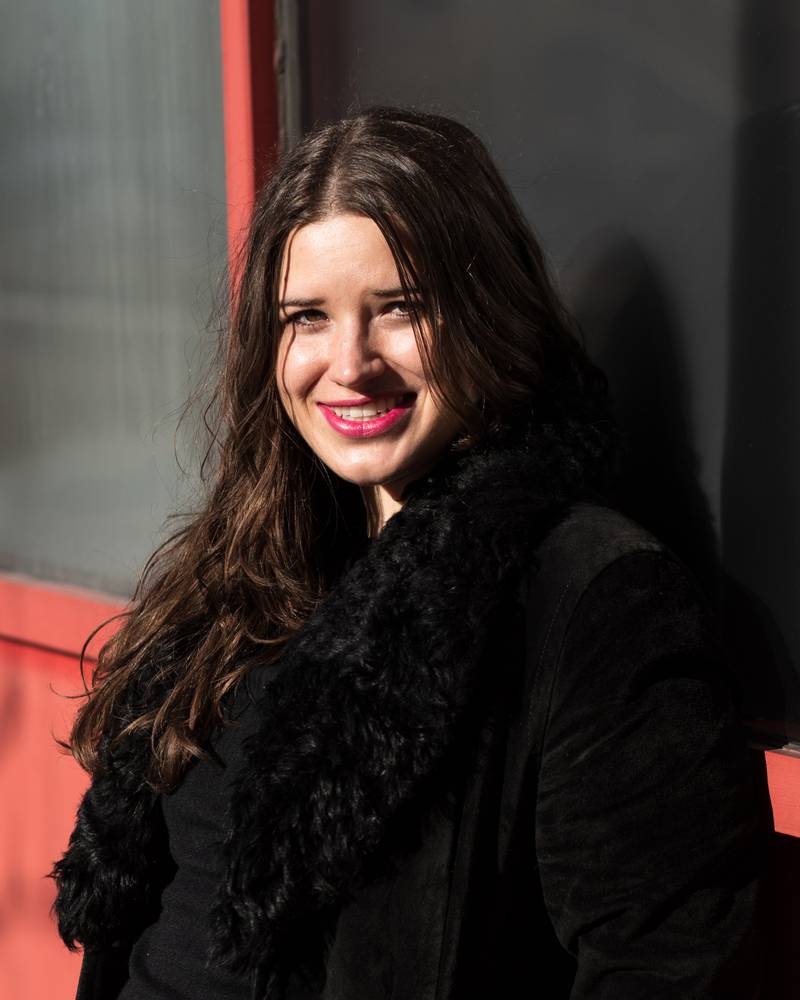 Saara Mahbouba
Saara Mahbouba (b. San Jose, California) is a visual artist and artistic researcher currently based in Helsinki. Her research interests are primarily in the intersection of identity and labor, and making critical theory in this area more accessible and engaging through her practice. Her use of mediums ranges from text and theory based work, to visual art (painting, drawing, installation, video, and experimental materials), and performative actions within and outside of artistic settings.
Elham's and Vidha's photographs by Salamata Mboup, Saara's photograph by Henri Salonen.
Designer
Samar Zureik
Samar Zureik is a storyteller at heart, an illustrator and a typedesigner. She uses illustration to paint a narrative of her life and the stories of those around her and uses letters to vocalize the story.
Léo Guibert
Léo Guibert is a type and graphic designer currently living between Toulouse and Helsinki. He holds a Master's degree in type design from École Estienne, Paris. He also graduated from Esad Type post-graduate course in Esad Amiens with a research about Private Press typefaces. He works as an independent designer, collaborating with type foundries, design studios and cultural institutions. Aside of his practice, he enjoys teaching typography or reading comic books.
Developer
Palash Mukhopadhyay
Palash Mukhopadhyay (b.1981, Kolkata) is a Product Designer & Developer, self professed tinkerer and part-time wordist. He focuses on simplicity and specialises in rapid prototyping and digital toolsets, with over 15 years of experience in designing and developing for the web.
NO NIIN ry Board Members
Riitta Oitinen
Hanan Mahbouba
Viivi Koljonen
Past Board Members
Dr Hanna Järvinen
Phd Sini Mononen
Saara Karhunen