Who we are
Co-Founder & Co-Editors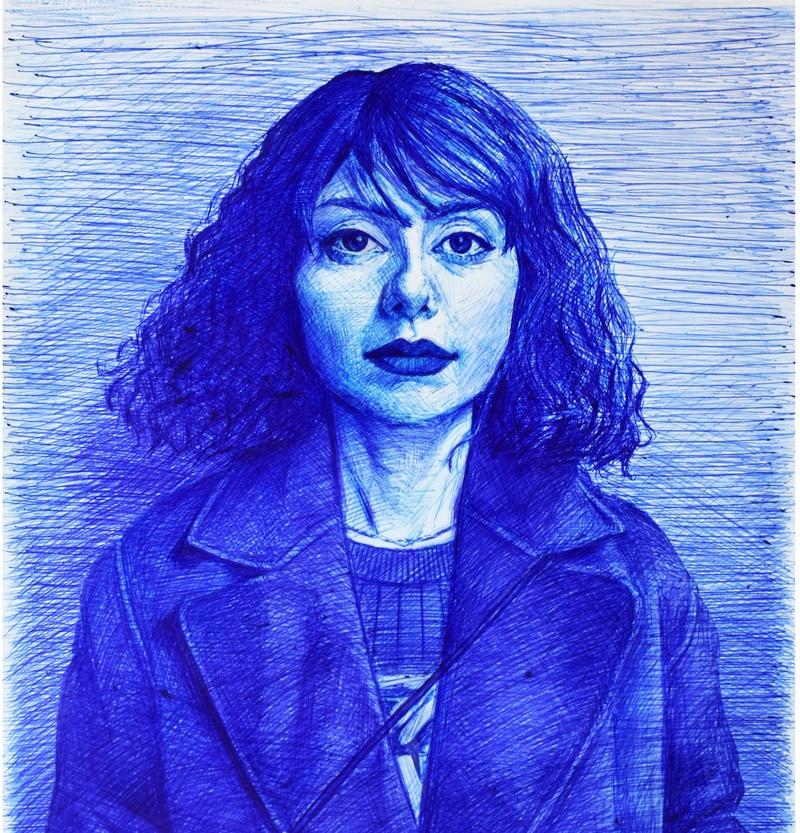 Elham Rahmati
Elham Rahmati
Elham Rahmati (b. 1989, Tehran) is a visual artist and curator based in Helsinki. She is the co-founder and co-editor of NO NIIN. In 2019 and 2020, she worked as the curator and producer of the Academy of Moving People & Images (AMPI), a film school in Helsinki for mobile people – those who have arrived in Finland for different reasons, be they immigrants, asylum seekers, students, or employees. AMPI's aim was to provide a free learning platform where people from different backgrounds acquire tools and methods with which they can tell the stories they find important. Prior to that, she worked as a curator & coordinator at Third Space, an artist-run gallery emerging as a response to the lack of inclusivity and diversity in the art scene in Finland. Elham holds an MA in Visual Arts from the Accademia di Belle Arti di Firenze and an MA in Visual Culture, Curating & Contemporary Art from Aalto University.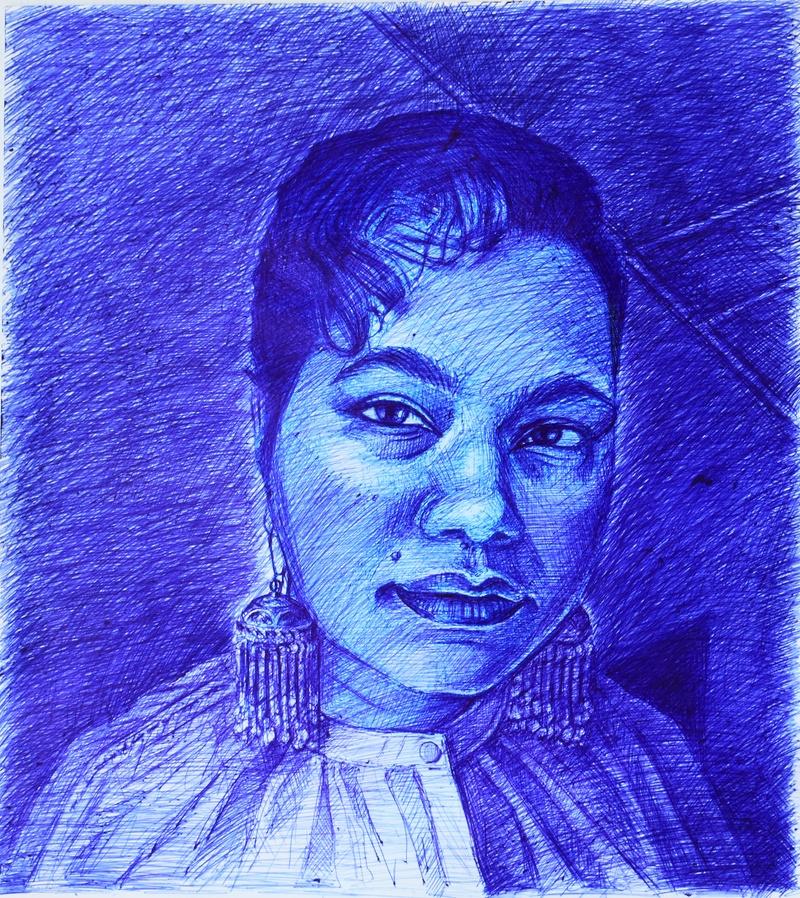 Vidha Saumya
Vidha Saumya
Vidha Saumya (b. 1984, Patna) is a Helsinki-based artist-poet whose body of works – drawings, murals, books, poems, sculptures, embroidered textiles, videos, and digital artefacts – are wry and warm in their politics and kaleidoscopic in their aesthetics. The concept of Heimat / (Home)land is at the core of her praxis. She is the co-founder and co-editor of NO NIIN – an online monthly magazine in Finland, and a founding member of the Museum of Impossible Forms – an award-winning cultural para-institution in Kontula, Finland. She has recently published a collection of seven books of poems, Monumentless Moments: the Utopia of Figureless Plinths. She holds a MA in Visual Culture, Curating & Contemporary Art from the Aalto University; a BFA in Painting from the Sir J. J. School of Art, and a Diploma in Visual Communication Design from Srishti Institute of Art, Design and Technology.
Portrait drawings of Elham Rahmati and Vidha Saumya have been made by Panos Balomenos
Designer
Samar Zureik
Samar Zureik is a storyteller at heart, an illustrator and a typedesigner. She uses illustration to paint a narrative of her life and the stories of those around her and uses letters to vocalize the story.
Developer
Palash Mukhopadhyay
Palash Mukhopadhyay (b.1981, Kolkata) is a Product Designer & Developer, self professed tinkerer and part-time wordist. He focuses on simplicity and specialises in rapid prototyping and digital toolsets, with over 15 years of experience in designing and developing for the web.
NO NIIN ry Board Members
Dr Hanna Järvinen
Dr Hanna Järvinen currently works as a university lecturer at the doctoral programme of the Theatre Academy of the University of the Arts Helsinki, Finland. She is also Honorary Visiting Research Fellow at the Centre for Interdisciplinary Research in Dance at De Montfort University, Leicester, and holds the title of Docent in Dance History at the University of Turku.
The author of Dancing Genius (Palgrave Macmillan 2014) and five edited collections as well as a number of articles and book chapters, her research combines dance scholarship with performance studies, history, cultural studies, and artistic research. In particular, she has been interested in authorship and canonisation, postcolonialism and decolonisation, and questions of materiality and contemporaneity in art practice. She enjoys making performances and collaborating with artists and her current research takes place in the Vetenskapsrådet workshop project Spectral Collaborations, and the Academy of Fine Arts, Finland project How to Do Things with Performance.
PhD Sini Mononen
PhD Sini Mononen is an art scholar and art critic based in Helsinki, Finland. With her background on various subjects in art studies and humanities, and PhD in musicology, Mononen has written art criticism widely in art and cultural journals and newspapers in Finland, specializing in contemporary art, inter-art relations and societal discussions. Her work has been published in Helsingin Sanomat and Mustekala among others. She serves as a chair of AICA Finland and a chair of Research Association Suoni, which focuses on musicology as an activist practice.
Saara Karhunen
Saara Karhunen is a Helsinki-based art historian working in the field of contemporary art as a curator, producer and writer. Currently, she is a curator at HAM Helsinki Art Museum. From 2013 to 2017 she worked as a coordinator at Checkpoint Helsinki, now PUBLICS, developing the organisation and delivering a wide range of commissioned projects and events. She has also worked at Pori Art Museum, HIAP - Helsinki International Artist Programme, Galerie Anhava, Museum of Contemporary Art Kiasma, the Finnish Academy of Fine Arts and as a freelancer. Karhunen is a board member and contributor at Mustekala, an online magazine publishing art criticism and essays on contemporary culture. She holds a Master of Arts degree from the University of Helsinki.
Editorial Board Members
Abdullah Qureshi
Abdullah Qureshi is a Pakistani-born artist, educator, and cultural producer. Within his practice, he is interested in using painting, filmmaking, and methodologies of collaboration and organization to address personal histories, traumatic pasts, and sexuality. Through his on-going doctoral project, Mythological Migrations: Imagining Queer Muslim Utopias, he examines formations of queer identity and resistance in Muslim migratory contexts. Qureshi's work has been exhibited internationally and he has held numerous positions at cultural and educational institutions. In 2017, Qureshi received the Art and International Cooperation fellowship at Zurich University of the Arts, and in 2018, a research fellowship at the Center for Arts, Design, and Social Research, Boston. In 2019, he joined the Center for Feminist Research, York University, Toronto as a visiting researcher, and is currently a Doctoral Candidate, supported by Kone Foundation, at Aalto University in Finland.
Tuike Alitalo
Tuike Alitalo's artistic practice can be categorized as participatory, environmental or conceptual art. She has worked as a journalist and editor in different Finnish media for many years. She is a facilitator, teacher, organizer and producer, working in different art projects, NGOs and institutions as an activist, co-worker and adviser.
In 2016 she received a grant from the Finnish Art Promotion Centre's (TAIKE), that was the first grant of theirs explicitly given to Environmental Art/Artist. She works in collaboration with sound artist Simo Alitalo. They are currently working on two participatory sound art projects Kuulumia/Hearkenings and Sonic Commons.
Riitta Oittinen
Riitta Oittinen holds a MA in Social and Economic History from the University of Helsinki. She has also studied the use of photography in therapy. Riitta has worked at the University of Helsinki and been a visiting researcher at Erasmus University, Rotterdam. She lives in Brussels sharing her time between science journalism and projects combining research and art.
Riitta has experience in academic publishing, moderating online discussion forums, editing journals and making zines. She blogs for the Finnish Association of Science Editors and Journalists and does freelance writing. She runs her own micro-publishing house Low-Stress Press. Riitta has written on professionalisation, the social history of handwork, vernacular culture, and the use of visual sources in history (archival practices, curating). Her photographs and mixed media works have been exhibited on numerous international platforms and galleries.